The recent Children's International Classics Final at Equuleus Arena in Beijing is part of China's efforts to cultivate and encourage young riding talent. Provided to China Daily.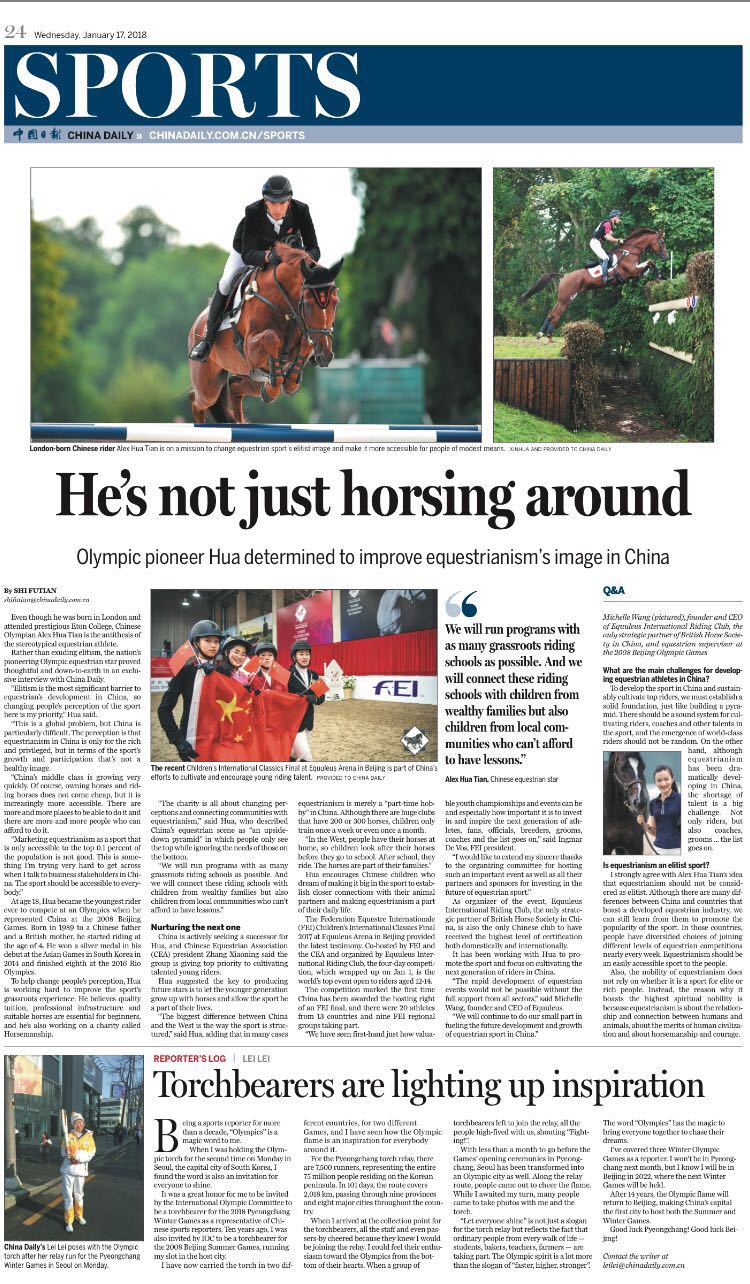 China is actively seeking a successor for Hua, and Chinese Equestrian Association (CEA) president Zhang Xiaoning said the group is giving top priority to cultivating talented young riders.
Hua suggested the key to producing future stars is to let the younger generation grow up with horses and allow the sport be a part of their lives.
"The biggest difference between China and the West is the way the sport is structured," said Hua, adding that in many cases equestrianism is merely a "part-time hobby" in China. Although there are huge clubs that have 200 or 300 horses, children only train once a week or even once a month.
"In the West, people have their horses at home, so children look after their horses before they go to school. After school, they ride. The horses are part of their families."
Hua encourages Chinese children who dream of making it big in the sport to establish closer connections with their animal partners and making equestrianism a part of their daily life.
The Federation Equestre Internationale (FEI) Children's International Classics Final 2017 at Equuleus Arena in Beijing provided the latest testimony. Co-hosted by FEI and the CEA and organized by Equuleus International Riding Club, the four-day competition, which wrapped up on Jan 1, is the world's top event open to riders aged 12-14.
The competition marked the first time China has been awarded the hosting right of an FEI final, and there were 20 athletes from 13 countries and nine FEI regional groups taking part.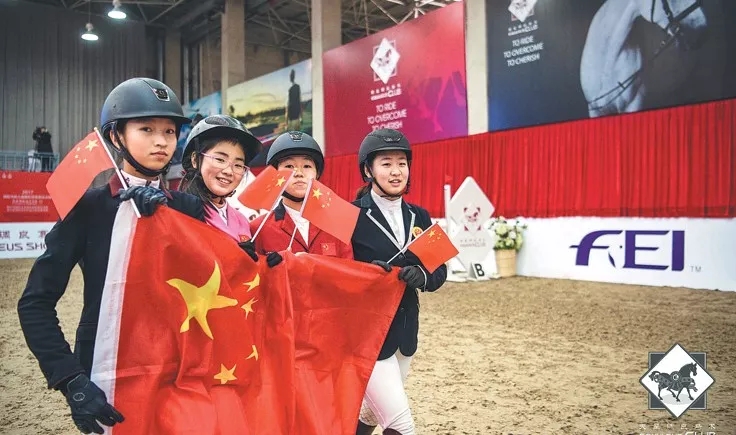 "We have seen first-hand just how valuable youth championships and events can be and especially how important it is to invest in and inspire the next generation of athletes, fans, officials, breeders, grooms, coaches and the list goes on," said Ingmar De Vos, FEI president.
"I would like to extend my sincere thanks to the organizing committee for hosting such an important event as well as all their partners and sponsors for investing in the future of equestrian sport."
As organizer of the event, Equuleus International Riding Club, the only strategic partner of British Horse Society in China, is also the only Chinese club to have received the highest level of certification both domestically and internationally.
It has been working with Hua to promote the sport and focus on cultivating the next generation of riders in China.
"The rapid development of equestrian events would not be possible without the full support from all sectors," said Michelle Wang, founder and CEO of Equuleus.
"We will continue to do our small part in fueling the future development and growth of equestrian sport in China."
By Shi Futian(China Daily)