Olympic pioneer Hua determined to improve equestrianism's image in China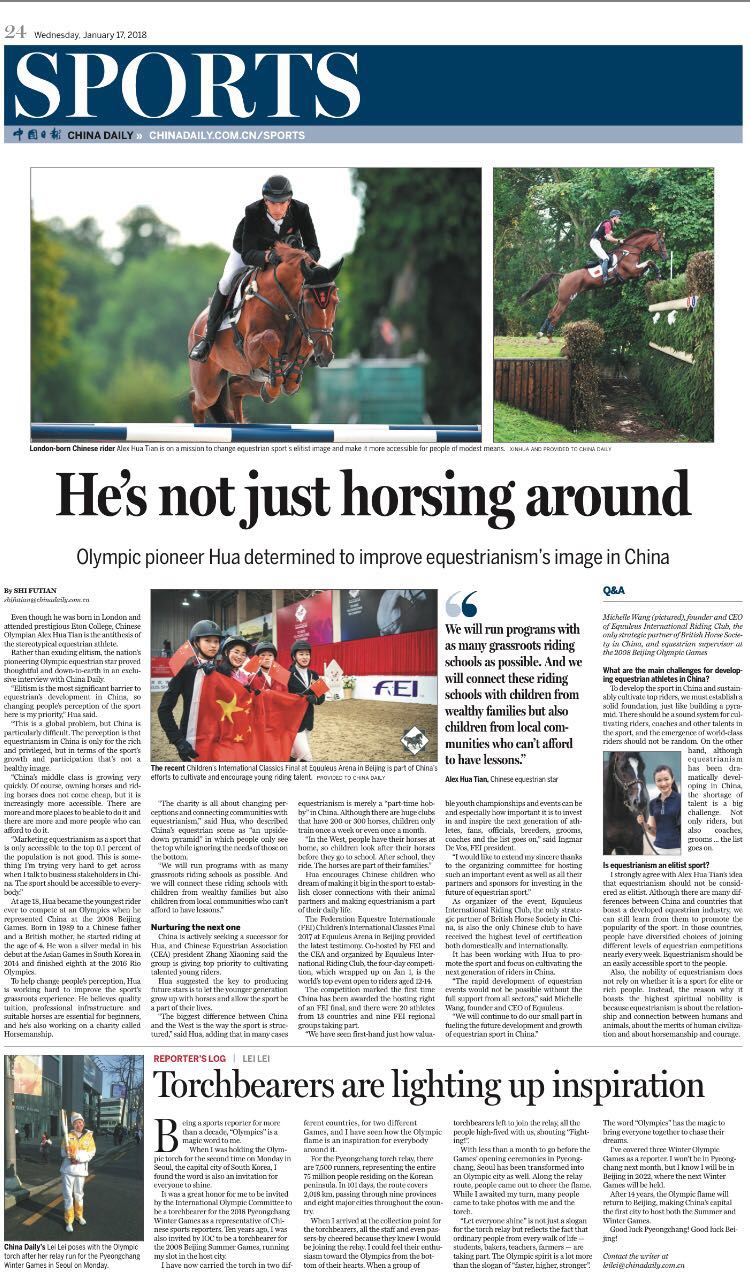 London-born Chinese rider Alex Hua Tian is on a mission to change equestrian sport's elitist image and make it more accessible for people of modest means. [Photo/Xinhua]
Even though he was born in London and attended prestigious Eton College, Chinese Olympian Alex Hua Tian is the antithesis of the stereotypical equestrian athlete.
Rather than exuding elitism, the nation's pioneering Olympic equestrian star proved thoughtful and down-to-earth in an exclusive interview with China Daily.
"Elitism is the most significant barrier to equestrian's development in China, so changing people's perception of the sport here is my priority," Hua said.
"This is a global problem, but China is particularly difficult. The perception is that equestrianism in China is only for the rich and privileged, but in terms of the sport's growth and participation that's not a healthy image.
"China's middle class is growing very quickly. Of course, owning horses and riding horses does not come cheap, but it is increasingly more accessible. There are more and more places to be able to do it and there are more and more people who can afford to do it.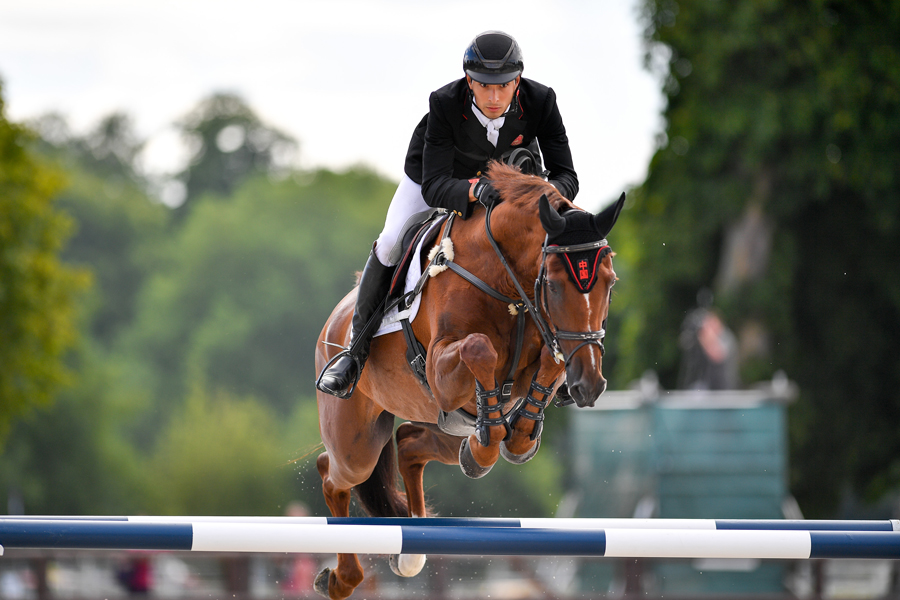 "Marketing equestrianism as a sport that is only accessible to the top 0.1 percent of the population is not good. This is something I'm trying very hard to get across when I talk to business stakeholders in China. The sport should be accessible to everybody."
At age 18, Hua became the youngest rider ever to compete at an Olympics when he represented China at the 2008 Beijing Games. Born in 1989 to a Chinese father and a British mother, he started riding at the age of 4. He won a silver medal in his debut at the Asian Games in South Korea in 2014 and finished eighth at the 2016 Rio Olympics.
To help change people's perception, Hua is working hard to improve the sport's grassroots experience. He believes quality tuition, professional infrastructure and suitable horses are essential for beginners, and he's also working on a charity called Horsemanship.
"The charity is all about changing perceptions and connecting communities with equestrianism," said Hua, who described China's equestrian scene as "an upside-down pyramid" in which people only see the top while ignoring the needs of those on the bottom.
"We will run programs with as many grassroots riding schools as possible. And we will connect these riding schools with children from wealthy families but also children from local communities who can't afford to have lessons."
By Shi Futian(China Daily)